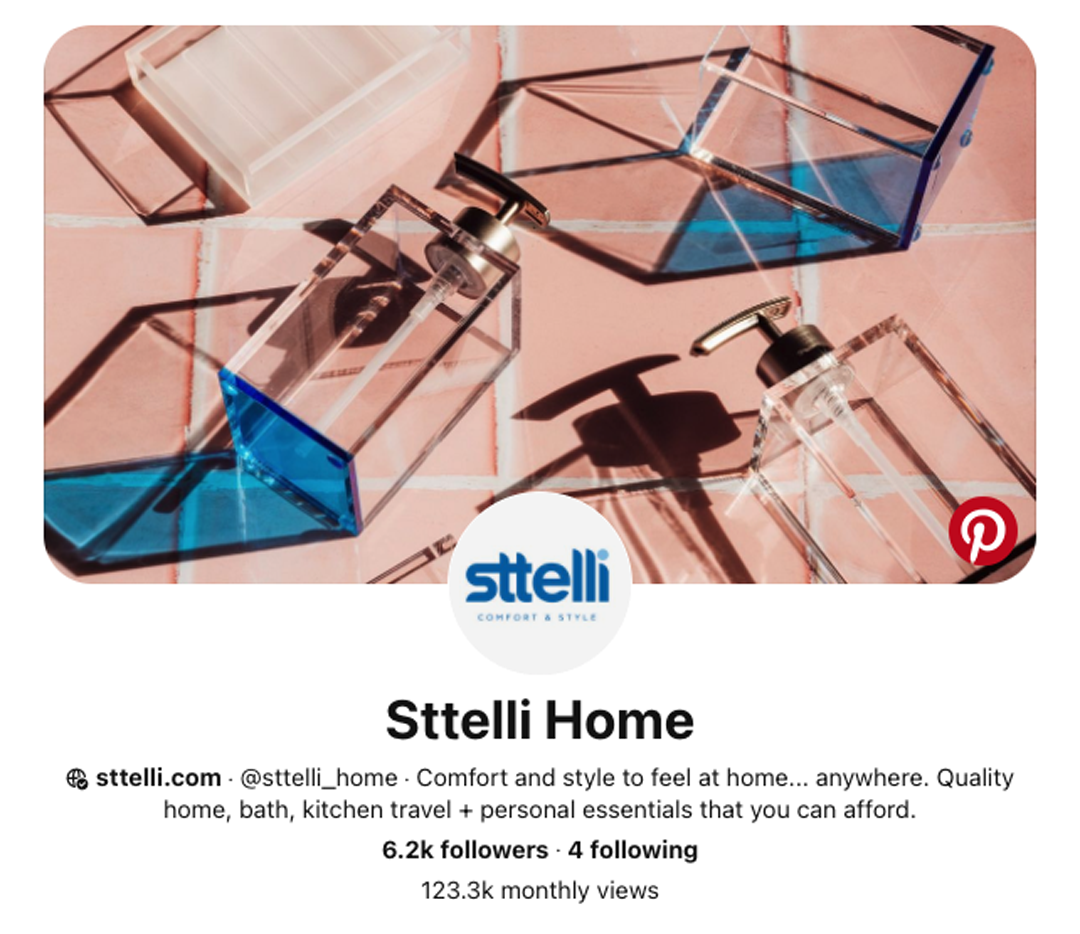 Best Pinterest Profiles to Get All the Home Inspo You Need
Spring cleaning is just around the corner and if you're anything like us, this will be the time when you'll also get the urge to bring new life into your home. But decorating -or most commonly, redecorating- can be pretty imposing.
If you're looking for a place to start planning and designing your new space, undoubtedly, your first stop will be Pinterest! However, finding the right profiles and boards to follow can be quite a task, aaaaand... that's where we come in. Here are our favorite Pinterest profiles to get all those creative juices flowing to make every room in your home an #Instaworthy space.
Before we start, though… Did someone say "shameless plug"? Yes, we did! And not only because we want to self-promote. Our newly released Pinterest profile, Sttelli Home, is already filled with gorgeous pics and vids to help you find your own style  and see how our products could look in your own home. Not to brag, but it's been quite a hit! And now that's out of the way, let's go to our other favs..
We're starting big! BHG feels like an endless source of ideas and inspiration to make every single space in your home (inside and out) a dream come true. If you feel like taking on a big renovation project, you'll for sure find something to spark your inner designer here, and maybe even your DIY side.


Favorite Board: Inspiring Outdoor Spaces


This one is for those vintage style lovers! If you're into bright colors, statement walls, and bold choices, you've come to the right place. Curated by décor guru Dabito, you'll surely find yourself pinning everything from these boards.


Favorite Board: Love Triangle



This design studio describes itself as "wholistic" so you bet you'll find the inspo you're looking for, even if it's a bit specific. Are you thinking about new mirrors? Lighting? Chairs? You'll want to stop by this profile. 
Favorite Board: Gallery Walls


Are you sometimes left feeling like you need a lot more space to have yourdram home? That's because you're not following A Small Life. This profile will help you bring out the best from even the smallest spaces and still make it feel like a milloin bucks. As a bonus, you'll also find tips for saving money and living sustainably.


Favorite Board: A Small Home


EyeSwoon is the perfect place if you want to go beyond design and focus on the details, and not just for the space. These boards are perfect for the lovers of all things delicious, and yes, that means food, too. 


Favorite Board: Prop Styling



Design Milk will help you focus on the details. They're experts on finding the best of (you guessed it) design, so you'll be able to find those statement pieces that will give your home that unique aura.


Favorite Board: Art
Which are your favorite home inspiration boards?